Perfect for re-fueling at construction sites: single axle trailers for tanks up to 1200 Litres.
Rugged poly diesel transfer trailers designed for tough conditions. Made in Australia. Heavy duty hot-dipped gal frame. Large 15" wheels with Landcruiser hub pattern, gives great ground clearance. 6 metre delivery hose, lockable filler cap and lid. Ask us about customising these units to suit your purpose. Single axle, and dual axle diesel trailers, on-farm & on-road versions ready to go.
Can't afford it now? RENT it- No need to buy- around $55 a week- read more.
Australian made diesel transport trailers also available as forkliftable skids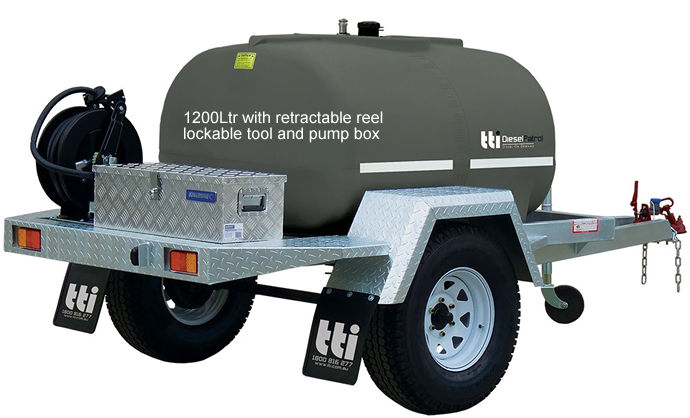 Custom-build diesel transfer units available
Sorry, trailers do not qualify for free freight